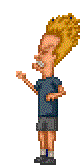 Yes!!! Music!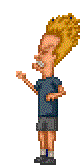 ---
After a long break I have returned to update my music page. Check out my real audio page to listen to the dopest hip-hop on the internet. I also have some links to the better MP3 sites, because I have found that it is difficult to find good sites that actually work. These sites are some of my favorites, and most all of them require either a Winamp or a Real Audio Player. To get these players just click on one of them (you might as well get both, they are free).
---

MP3 Sites

2 Look 4.com -This is a search engine for MP3's, but unlike I said before it kind of sucks. If you can find links that work then you will be set, still worth checking out.

WuCrew's MP3's -This guy has lots of good hip hop and he is smart enough to make sure all his links work! Go here first for your hip hop enjoyment.

The All MP3 page -This site is the biggest MP3 site I have ever seen, don't get lost!

Mr.Blunt's Homepage -This site has good hip hop in real audio format.

The Cypha -This also has really good hip hop and a lot of it!

The Underground Railroad -A cool site for hip hop heads, with rare freestyles.

Sandman's Mettallica Page -Lots of Mettallica, some live stuff too!

Hip-Hop Worldwide -The best Hip Hop site on the web. Go here right now and get the new Heiroglyphics and Mystic Journeyman songs. Coming straight out of Oakland, baby!

Phresh -Another Hip-Hop page that has good real audio files that I haven't seen before.

Scour Net -This page has so much good music on it that it will blow your mind. The problem here is that I can only download like one out of twenty songs I want. If you want to deal with a hassle to get lots of good music then try here.

Underground Hip Hop -Full hip hop albums downloadable in real audio format. Lots of good hip-hop from the straight underground. This is the site where I get most of my real audio from. This place is dope!!!!!!!!!!!


Mystik Journeymen -The official site of the Living Legends crew from Oakland, CA. Here you can listen to the newest shit from Mystik Journeymen, the Grouch, Eligh, Murs, and more. You can also buy tapes and CD's from here that you can't find in stores. Check this place out and help underground hip hop.


Hieroglyphics -I know you have heard of the Heiroglyphics crew, Oakland's most successful underground crew. This site will tell you about upcoming concerts, albums in the works and other gossip about the Souls of Mischief, Del, Casual, and the Prose.
---

Tabliture


If you want tabliture then there is only one place
to go. The OLGA search engine! Check this spot
out if you play guitar, they have everything!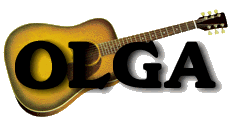 ---
Artwork Home Snowboard Links Skateboard Real Audio
This background was made by me using photoshop, please don't steal it.


Updated: 5-6-99